For Prospective Students and Guardians
NDS POINT 01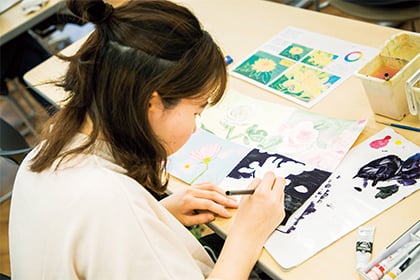 Friendly to beginners. A polite foundation to
"experience growth."
NDS POINT 02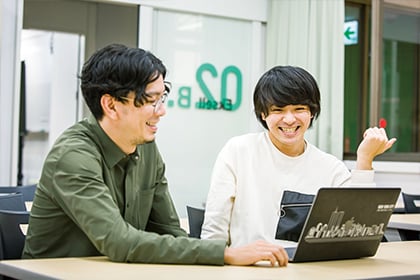 "Polish your own expression."
Bring out your individuality through tutoring.
NDS POINT 03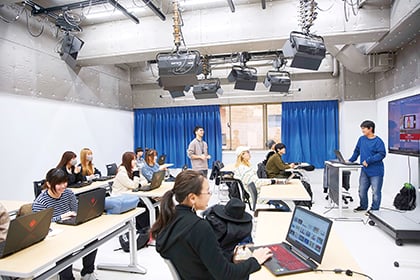 Carefully practice and make presentations. A learning style you can
"inspire each other."
NDS POINT 04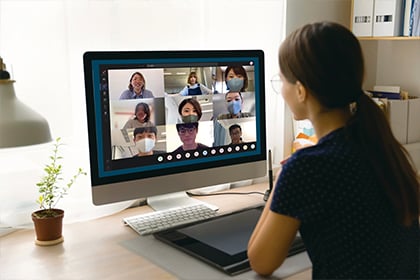 "Utilizing E-learning System."
Improve your skills through preparation, review, and flipped lessons.
NDS POINT 05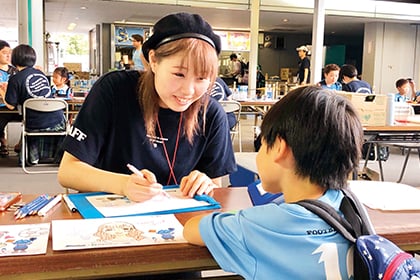 "Connect with society"
throughpractical Lessons. Opportunity for industry-academia collaboration.
NDS POINT 06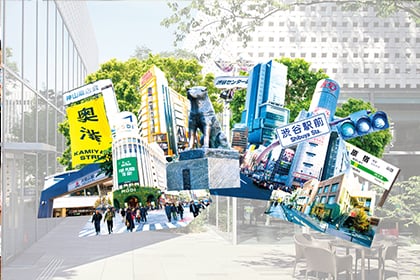 "Creative Special Zone"
There is a campus in Shibuya,Where a center for youth fashion and culture.
Uniquely NDS
A main feature of NDS is that we offer various lessons that students can naturally get different skills required at the workplaces in Here is introductions of our programs that only NDS can offer.
About Employment
Applying knowledge on design and interior, game and web production, opens a wide range of areas for activity, not only opportunities at manufacturers and agencies, but also other careers such as becoming a freelance designer. Occupations vary from careers specialized in design to graduates choosing an industry matching their individual style such as planning, PR, or advertising. There are also many who have become independent manga artists or successfully making a debut and also those who have received awards and prizes.