About NDS
Greetings
Principal
Asawo Noguchi
If I were to say that "school is a place of learning," I can almost hear people telling me "don't state the obvious." However, I believe that the teachings at a design school slightly differs from other schools. It relates to the fact that in considering design, drawing manga and illustrations, in the world of creation there is no single correct answer, but there exists a diverse number of correct answers. NDS is not a place to learn the "correct answer." I believe that it is important that we help foster the joy of "monozukuri (creation)," nurture the hopes, and to teach the methods and techniques of expression so that each one of you is able to find your own, original answer. For that reason, professionals with rich practical experience will draw out the "thoughts" of each and every student and provide training in how to shape those "thoughts" into a concrete "form." During that process, you will broaden your horizons, acquire deep experiences, and stand on the road to becoming a true professional. Come join us at NDS to learn, and to create a richer world together.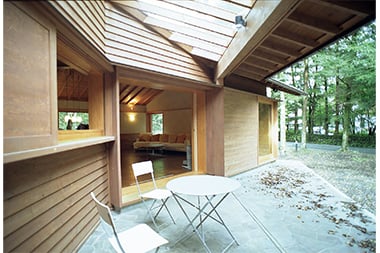 The house of Nanbara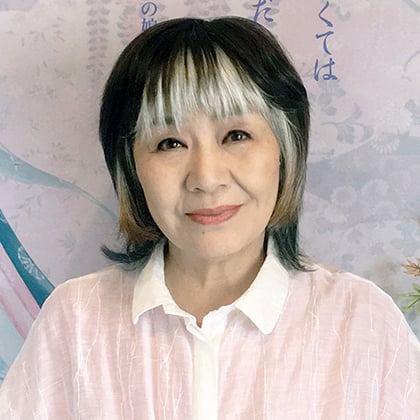 Adviser
Machiko Satonaka
Chairperson of the Selection Committee, the Ministry of Foreign Affairs Japan International MANGA Award
Executive Director, the Japan Cartoonists Association (Manga Japan)
Representative, the NPO Asian MANGA Summit Administrating Authority JAPAN
Drawing manga can be done all alone. The key factor of the work lies in whether you are able to envision a large image in your head and how well you are able to express the multitude of human souls, even if you are facing a small desk alone. I want you to focus all the energy within you in creating that world you imagine. But in reality, it is often the case that you may falter with the technical skills if you attempt to draw alone. As a personal example, when I had just debuted, I had no alternative but to teach myself how to shave the screen-tone through trial and error, and I took many detours. If it's a matter that can be resolved through teaching, it is much more practical to be taught. That way, it enables you to pour your energy purely into your "creation." And, having classmates and colleagues will be a great stimulant. They will also become your moral and material support in the future as fellow professionals. We welcome those who want to refine their own possibilities.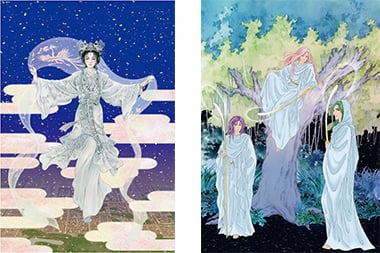 PROFILE
Debuted in 1964 while she was a sophomore in high school with "Pia no Shouzou" which won the 1st Kodansha New Faces Award. She has written close to 500 titles through her 53 years career, including "Ariesu no Otome-tachi [Ladies of Aries]," "Asunaro-zaka," "Umi no Aurora [Aurora of the sea]," "Kariudo no Seiza [The Hunter's Constellation]," and "Tenjou no Niji [The Rainbow in the Sky]."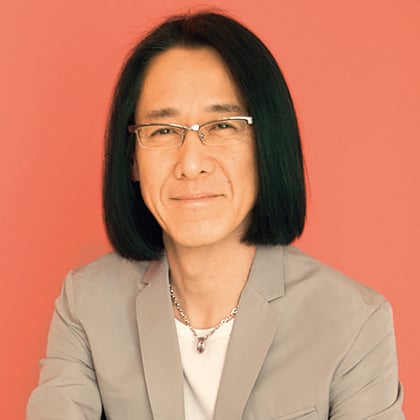 Adviser
Osamu Fukushima
Head, Fukushima Design
Professor, Tokyo Polytechnic University
If posed the question, "Are you confident about yourself?," I doubt there are many people who would reply "YES!." Education up to high school is mainly about memory. A child blessed with good memory would be considered an excellent student and will be treasured and will gain self-confidence. Frankly, I was a loser through high school. But after entering NDS, even if I experienced minor failures, I never gave up, and as a result, the God of Design bestowed a smile upon me. Even if you aren't confident, please find joy in design and try your best in creating works. The God of Design will not betray those young people who are making an effort. Take the first step by believing in your own potential! If you try your best in what you love, you will gain confidence in yourself.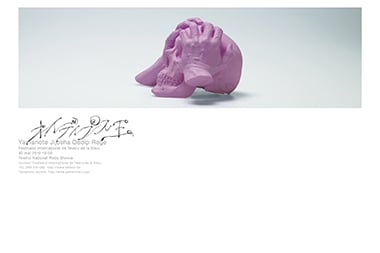 PROFILE
The first Japanese artist to receive the Grand Prix at the International Poster Triennial in Toyama, an exhibition which receives the most number of submissions in the world, and has also received over 30 awards in and out of Japan, including the Cannes International Advertising Festival Gold Prize. As an educator, his students have been received over 40 awards, including the Grand Prix prize for the Yomiuri Advertising Award for 3 consecutive years.