Alumni Activities
Top Creators from NDS
NDS has produced many exceptional graduates since its establishment. Here are some creators from NDS who are active in a variety of arenas.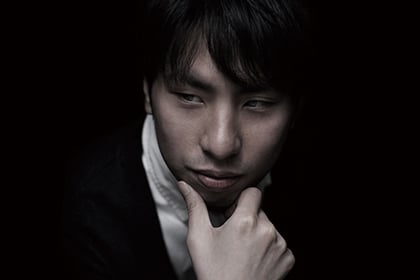 Creator
Shiiho Furukawa
Synthesis Specialisms of Design Visual Design Graduate, March 2008
When I was a high school student, I was studying for entrance exams to enter university but I was so shocked by a Mucha exhibition happening that time that made me want to become a designer. I felt that I should do what I really wanted to do as a career.
Now, I am in charge of designing and branding web and application services focused on Japanese anime and game pop culture and IT.
During the job-hunting period, I actively participated in events where I had my portfolio reviewed by company representatives. I received advice that left a strong impression on me which was, "Do you design in a way that reflects yourself and not just imitating professionals?". I still remember this advice when I have a chance to think about the career I want to pursue.
For those of you who are aiming for a career in design, I urge you to expand the range of your own expression with the importance of "make something with your hands first and then think". Bach, the father of music, and Edison, the king of invention, both produced more than 1,000 works. Picasso is said to have produced more than 100,000 works. Yet, only a few of his masterpieces remain in the world. I feel that this represents exactly what "quality comes from quantity" means.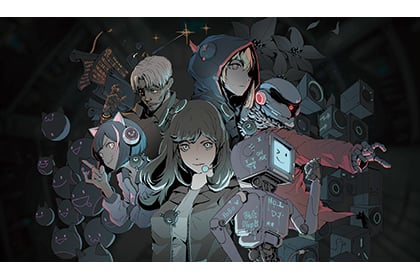 [CytusⅡ]
The sequel to the hit rhythm game from Rayark, Taiwan.
Ranked No. 1 on the App Store worldwide.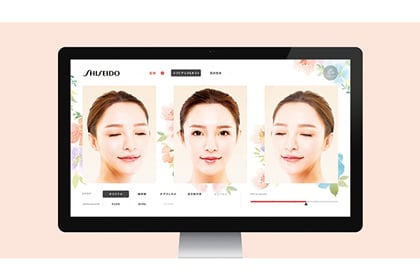 [SHISEIDO SKIN COUNSELING]
Shiseido's application for counseling on beauty stretches & treatment.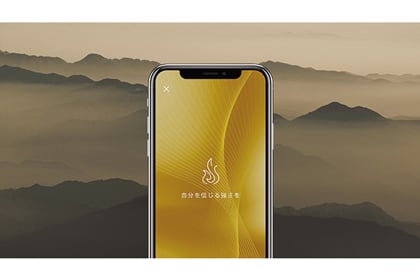 [muon]
Official website and iOS app for Japan's first meditation studio.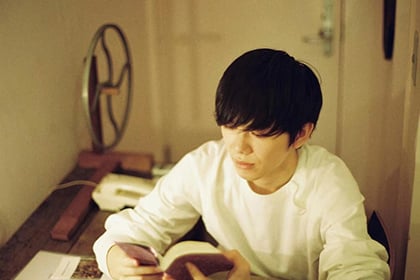 Interior designer
Kento Goto
Interior Design Graduate, March 2017
When I was in junior high school, my teacher introduced me to the interior design profession and that's when I decided to study design. I chose NDS because I like Shibuya and Daikanyama and also the challenge of breaking out of my shell from my rural upbringing.
When I was thinking about finding a job, I decided to work for a construction company because my teachers advised me that I should actually experience the basic structure of things before going into interior design. The most rewarding thing about my current job is that the time, knowledge, and designs that I have spent will remain in tangible form and the best part is when I go to see the finished product.
When I went out into the world, I realized how important it is to have a lot of knowledge in design. If you are interested in design, please start by learning about the works of the masters. Also, try to think about what makes a clothing store or a restaurant look stylish, or what color you would use for the walls. The little things you do every day can be applied to your work.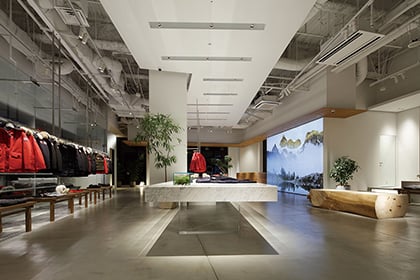 KYOTO BAL CANADA GOOSE KOZO TAKAYAMA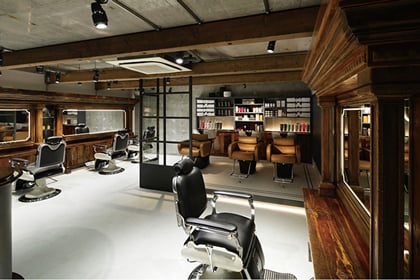 MEN'S GROOMING SALON AOYAMA / ©Nacasa & Partners Inc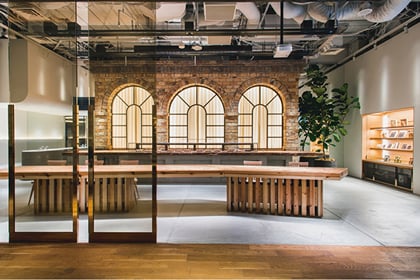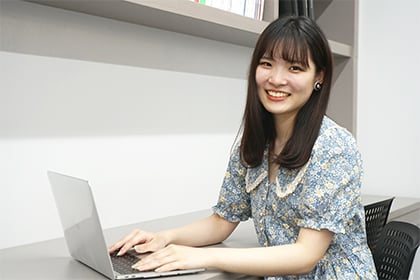 Kiyoka Kamiya
Illustration Graduate, March 2021
The reason why I decided to enroll in NDS was because I felt that I would be able to enjoy learning here, as well as the environment in which I could develop my drawing skills and techniques. When I attended the open campus, I was impressed by how the teachers seemed to enjoy talking about the school. My life as a student, spent with friends who love illustrations, was a place where I could be stimulated and grow every day, and it was really fun and flew by. For the assessed assignment held twice a year, I had to create a large work that I had never drawn before, and I felt a strong sense of satisfaction and accomplishment as it took a long time.
During the job-hunting season, my teacher regularly provided me with opportunities for mock interviews. I was not very good at interviews, but after a few times, I gradually began to feel that I could speak well, and thanks to the practice, I was able to receive a job offer in the actual interview.
Looking back at all the years I spent as a student, the two years I spent at NDS were the most enjoyable. A place where I can learn more about what I like and what I am good at is very fun and fulfilling!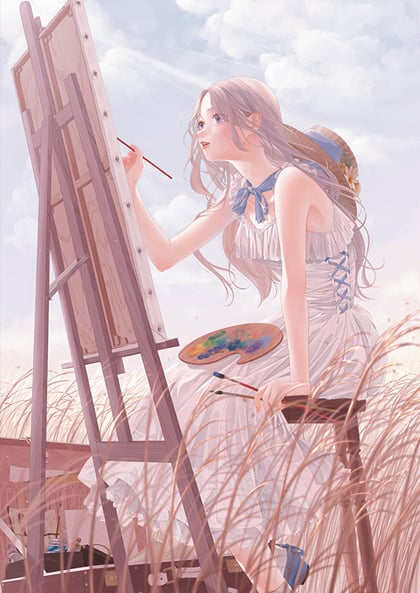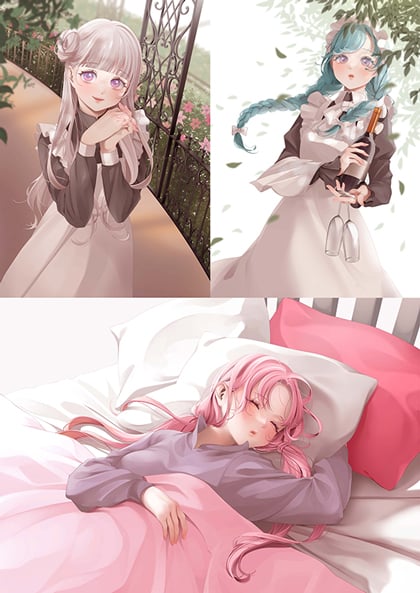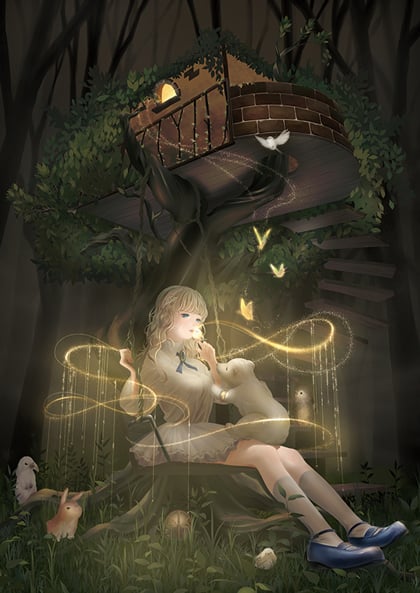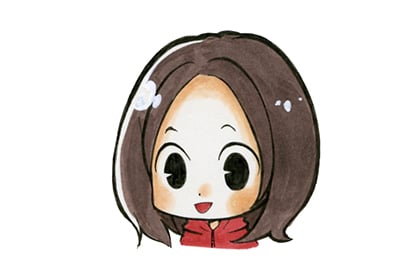 Manga artist
Emi Ishikawa
Manga Special Course, Manga Artist Development Completion, March 2007
When I participated in the trial enrollment, I thought that the teachers at NDS were very serious about what they were doing. I felt that I would be able to grow if I put myself in the midst of motivated people, so I decided to enroll here.
After entering the school, I spent many days having my storyboards being constantly corrected by my teacher. I acquired the mental strength to not be depressed more than necessary even if I was given a bad grade.
I don't have secrets to coming up with ideas for serialized manga, but I place importance on just keep thinking about ideas. I also think that I can draw for a long time if the work suits my nature. For example, I've been familiar with horror stories since I was a child, so horror is a part of me. Many of my stories and ideas come from the places I usually think about.
I remember the first time I cut the name of my current serialized work because I wanted to try drawing a horror story for the magazine, Ribon. The response from the editor was unexpectedly positive. The response from the editor was unexpectedly good, and I was able to get a serialization. It all started because I liked it.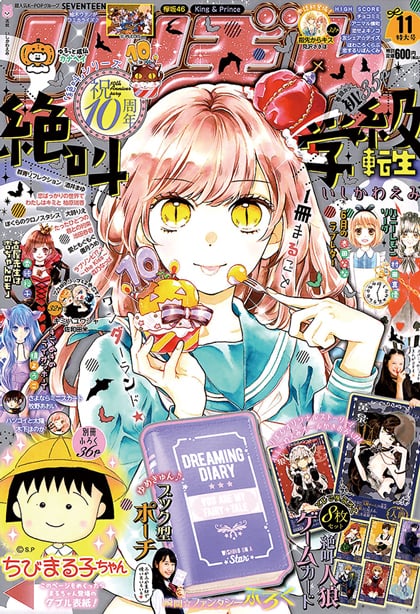 Ribon November Edition 2018 ©Shueisha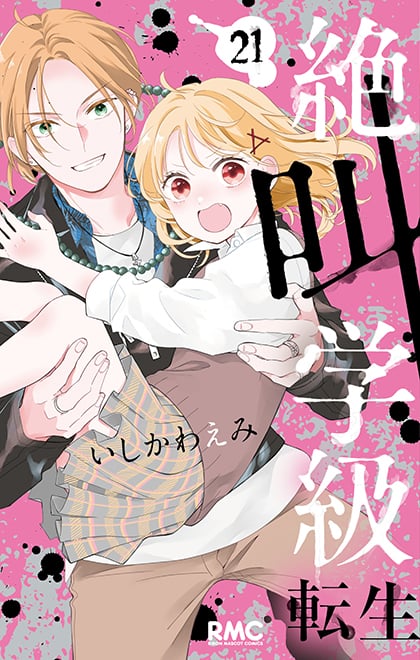 "Screaming Lessons: The Sequel" Vol. 1-16 ©Emi Ishikawa/Shueisha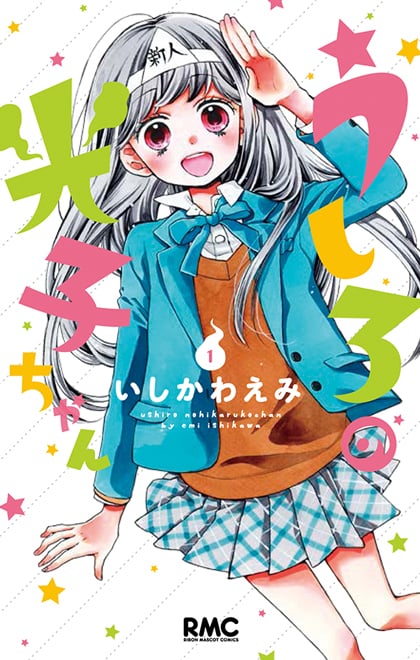 "Ushiro no Hikaruko-chan" Vol. 1-2 ©Emi Ishikawa/Shueisha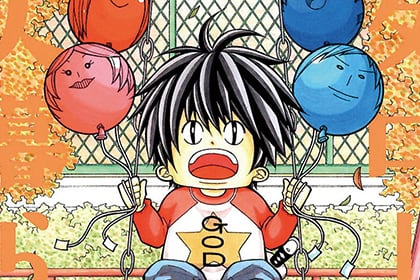 Manga artist
Mami Tsumura
2Manga Graduate, March 2006
I decided to enroll in NDS after visiting various vocational schools because the atmosphere was good. After I brought my graduation work to a local publisher, I managed to get assigned but after that, the person in charge changed and things didn't work out, so there was a time when I was worked as an assistant or did a part-time job without drawing manga. However, I now feel that my social experience has greatly helped me in my subsequent productions.
When I brought in my graduation work, the person in charge suddenly contacted me saying, "Would you like to draw manga?" and after being selected for the Excellence Award in Big Comic Superior's "Rookie Comic Audition", it now led to the serialization of "Kotaro wa Hitorigurashi".
What is important in drawing manga is to make the character's appearance and personality attractive. Also, it is important to work persistently.
I was very surprised and happy when I heard "Kotaro wa Hitorigurashi'' would be gettting a live-action film! I hope that many people will read manga.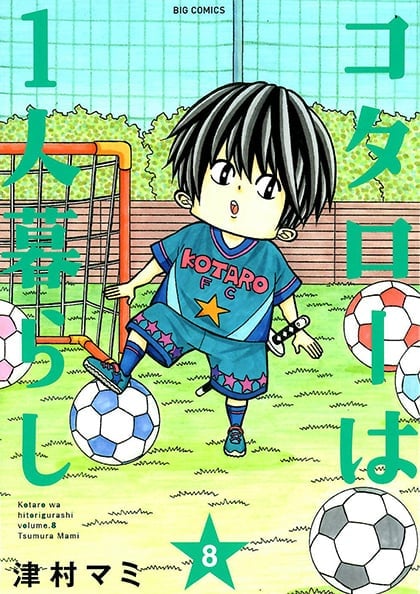 "Kotaro wa Hitorigurashi" Vol.6
Big Comic Superior/Shogakukan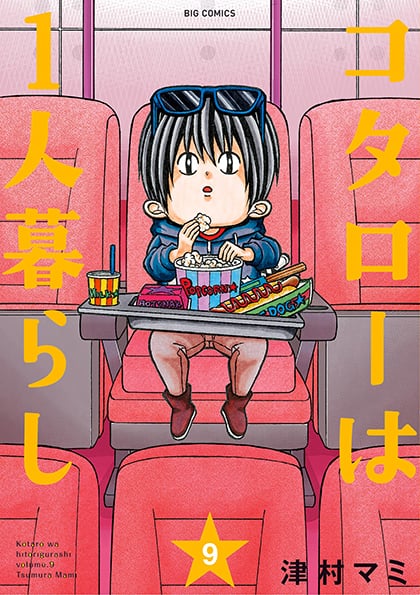 "Kotaro wa Hitorigurashi" Vol.7
Big Comic Superior/Shogakukan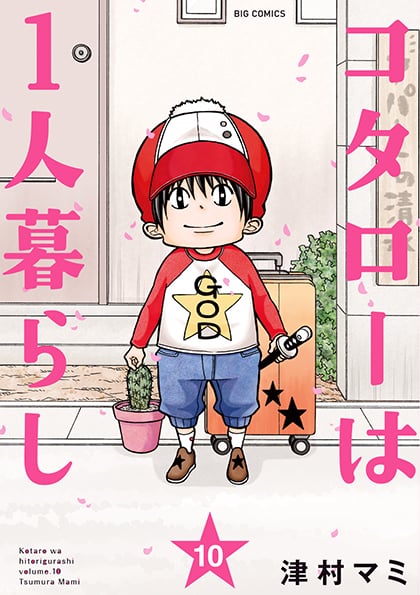 "Kotaro wa Hitorigurashi" Vol.8
Big Comic Superior/Shogakukan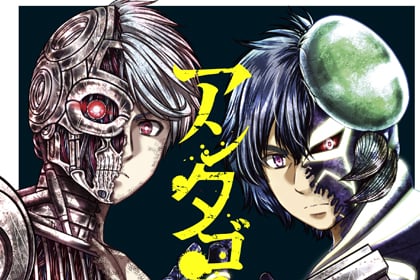 Manga artist
Takayoshi Kuroda
Manga Graduate, March 2001
I've always liked to draw so when I thought about doing drawing as a profession, I thought that manga would suit me best and decided to become a manga artist. I decided to enroll in NDS after receiving a suggestion from my art teacher who said, "If you have a clear goal of being a manga artist, why not go to a place that specializes in manga?" After graduating, I brought in my work while working part-time and won an honorable mention at Shogakukan's Weekly Shonen Sunday. Immediately after that, I became an assistant of a manga artist, and two years later, I was able to publish my own one-shot manga.
In manga drawing, I find it rewarding to search for a style that suits the work, and to draw a genre that I have never drawn before. Also, I try to prove myself that I was able to draw better than last time.
The people around me who grew up with manga were all people who had been making things for a long time without giving up. I think that people who can continue to draw pictures, stories, characters, or even just one thing and show it to the outside world are suitable to become a manga artist.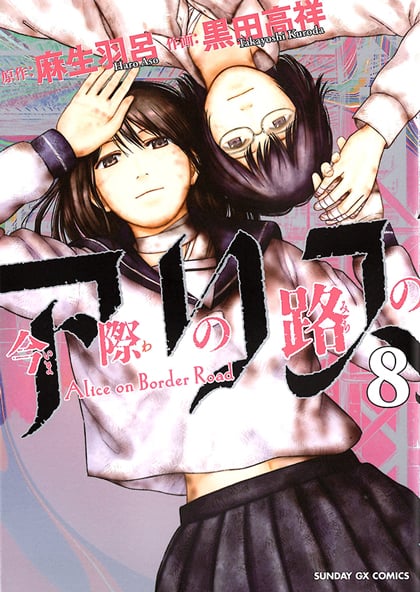 "Imawa no Michi no Alice"
Monthly Sunday Gene-X/Shogakukan
"Antagonist"
Monthly Comic Zenon/COAMIX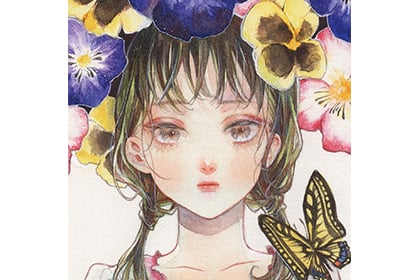 Illustrator
Maki Ashiya
Illustration Graduate, March 2018
I decided to enroll in the illustration department because in the future I wanted to do a job doing something I like. The environment where all my classmates were artists was very fresh and exciting, and I was always excited about seeing new ideas and atmospheres. It was also great that I was able to learn design starting from the basics in class. The class was very useful as I have received job requests that requires me to combine illustrations with design.
When I was choosing a career path, the teachers kindly listened on how I could use my illustrations for work. While working as an illustrator, I sometimes feel the heavy responsibility as well as being nervous, but it is very fun and rewarding to draw as how I envision it.
If you are thinking of aiming for the illustration field, I would like you to spend your time valuing your own style and feelings. I think that making something can be difficult when you take it too seriously. Including such experience, I will definitely move forward as much as I draw. Please do your best!